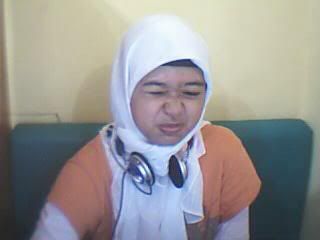 helllo world!
now i have a new bloggie! yipppee... i have just tried wordpress. I love it! still exploring its features.. so far so nice. I want to have better themes, but i am still trying to find out how.. still explooooring.. i love the rounded version two theme, but dunno how to install it.
well, today i went to another tryout.. gosh, try outs everyday gitu lohh.. cape isnt it?halah, juicy alias mixy language nih. felt that the questions are so hard, and i only have weeks b4 the UM UGM. help!
po meneh yo? ah, lagi no idea nih. im still waiting for the result from NTU. cross ur fingers friends!